The Hurley Reformed Church

Installation of Dr. Gram
Rev. Dr. Robert L. Gram has been formally installed as our new pastor: The Reverend Classis of Mid Hudson held the official installation of The Rev. Dr. Robert L. Gram, LCSW, as the 29th Minister of Word and Sacrament of the Hurley Reformed Church on Sunday, January 25, 2009 at 4:00pm. Thirty-three ministers participated in this event. This was our church's first installation ceremony in 35 years.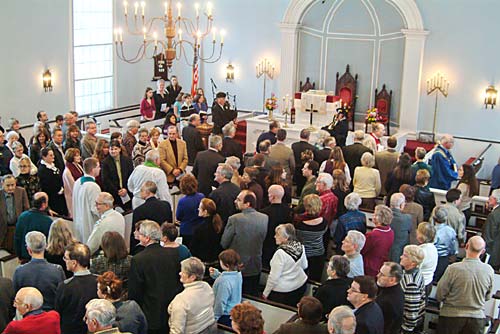 "Amazing Grace" was performed on church organ (by Lonnie Kuluck) and bagpipes (by Jeff Giebelhaus and Tom Sullivan of the Ceol Gleann Pipes and Drums), leading the procession into the sanctuary for the installation ceremony.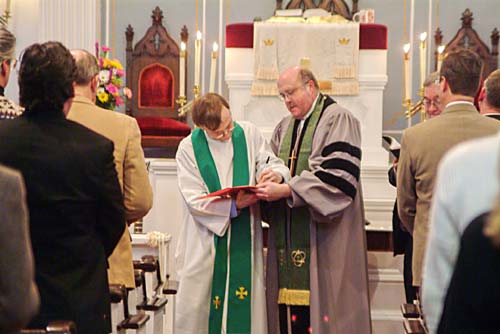 The official signing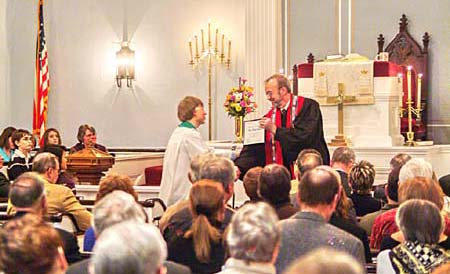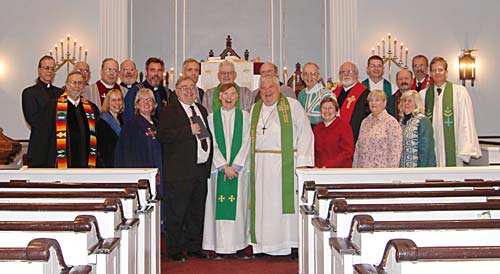 A reception was held for Dr. Gram in Schadewald Hall immediately following the service.
The Program from the Installation Ceremony is available in PDF form here.


An audio copy of the two-hour installation service is available on CD. If you would like to get a copy, please contact the church office.


Please click here to view additional information about Rev. Gram.
---
Return to home page

Return to Organizations page